The right preconditions for a result enchanting all the presents, from Australia to Japan, passing through China and United States: European Freeride Festival just wrote a brand new page among the events dedicated to powder, bringing to Livigno over 1,000 presences for the cultural and sporting 5-days.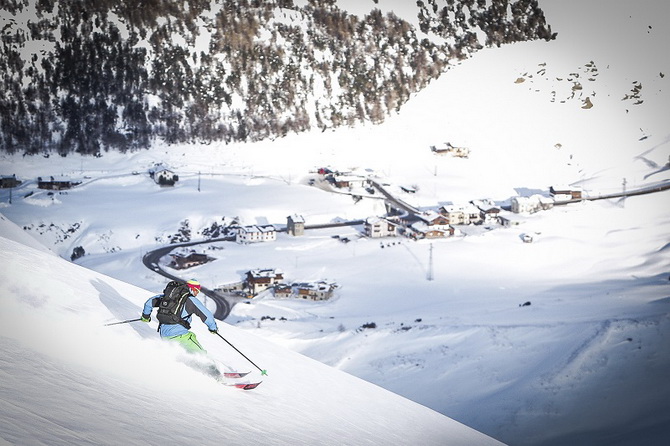 'Perfect' was the most pronounced adjective, particularly by snow events experts: the pro rider Wang Lei, flown from China to Livigno to present his new film at the Freeride Film Festival, as well as Aline Bock, former Freeride World Tour champion, at European Freeride Festival for her Völkl Split & Freeride Camp. Among the international guests were also the Nations part of World Snowboard Federation, from Japan to Northern Europe, to a very special crew coming from Oceania, all come to enjoy the various activities in program.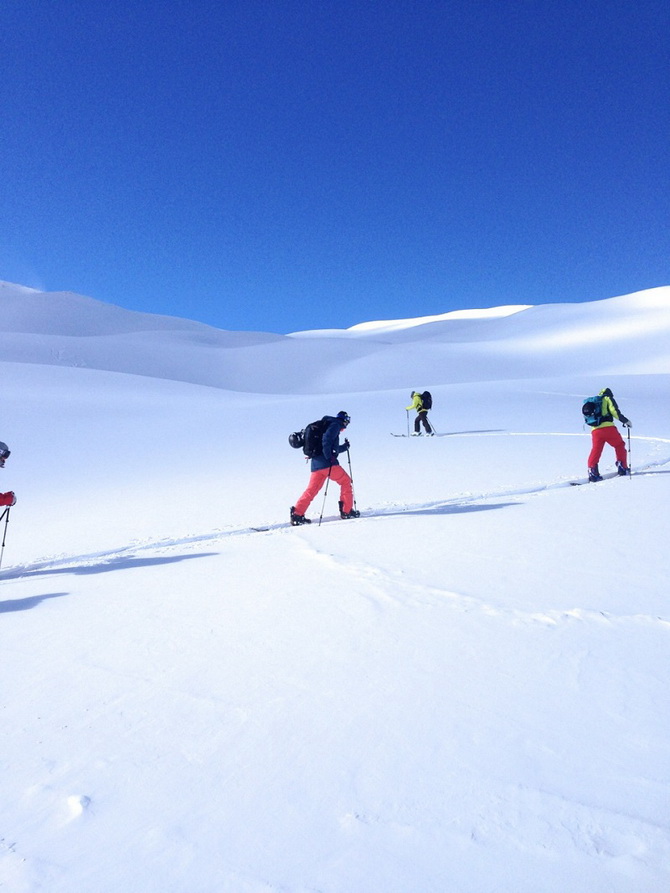 The mountain big spirit smiled to who, with respect and devotion, chose to glide on its snow during the cosmopolitan kermesse: a rich snowfall delighted everyone, offering the stunning view of whitened Livigno. Virgin slopes for who wanted to draw the first track going outdoor with Livigno Mountain Guides for freeride excursions and lessons of several difficulty levels.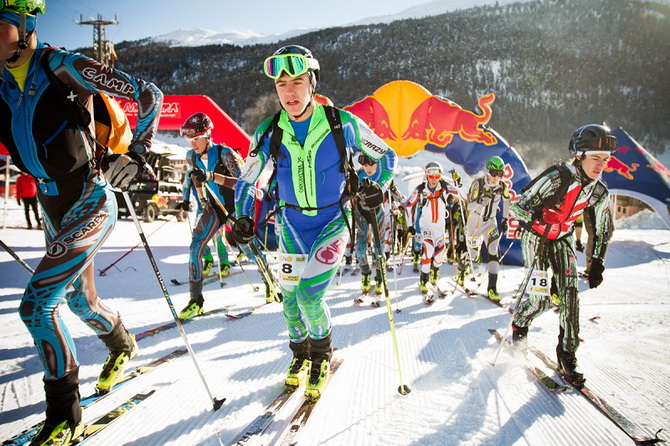 Password for all: know the mountain. With this purpose, safety workshops by Mystic Freeride and artva camps were organised on a daily basis, for beginners as well as professionals, in order to learn how to the use of technical equipment such as artva, probes and shovel. Outdoor lessons, as well as Splitboard and Telemark experiences, took place in the area surrounding the Freeride Test Village, the big outdoor village where everyone could try and test freeride and mountaineering equipment of over 40 brands.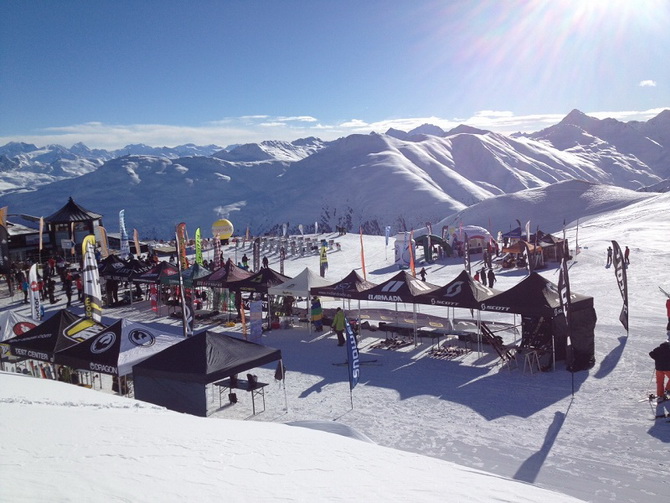 The mountain was also subject of the round table 'From Freeriding to Free Climbing': legendary Manolo started a conversation aimed to recognise and understand the right approach to sporting 'free' disciplines which, like opposites, go towards or against gravity in a path from base to top, and viceversa.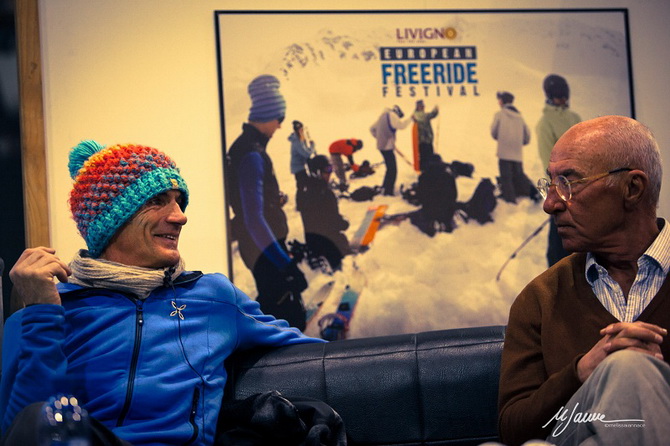 Snow and mountain culture could be expressed in special educational moments during European Freeride Forum, dedicated to the over 40 media present. The multicultural discussions with high-level speakers such as Benjamin Reuter, the renowned White Risk co-founder, represented the most engaging aspect. But the forum format also characterised Freeride Film Festival, the first powder film exhibition dedicated to live the freeriding emotions over uncontaminated landscapes limits, face to face with the protagonists. The speed rider Aaron Durogati, pro snowboarder Wang Lei, pro freeriders Nat Segal and Evelina Nilsson were at Cinelux during their premieres, sit among the audience to tell their experiences during the breathtaking video recording.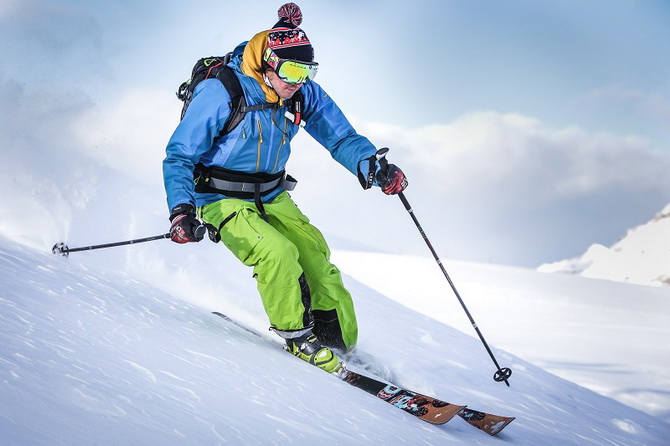 The nights offered their best around Livigno top locales: 1816 brewery, the highest in Europe, the historic Stalet and Miky's gave life to European Freeride Festival's nocturnal soul, with live music and meetings between Freeride World Qualifier pro riders and all the snow lovers.
Plenty of adrenaline was spread during Livigno Freeride World Qualifier 4*, with international athletes who competed on vertiginous rock cliffs in Val Cantone, and Livigno Ski & Snow Alp Race, the ski and snowboard alp focused on ascend.
European Freeride Festival second edition is in the air already, with new dates to save and lots of surprises dedicated to 'Freeriding For All': stay tuned!
Watch the complete photogalery from the event at the official facebook fanpage www.facebook.com/EuropeanFreerideFestival/photos_stream
European Freeride Festival is the powder event open to everyone with the claim 'Freeriding for All'. Ski, Snowboard, Telemark, Splitboard and ski-snow-alp. Not only professional freeriders but also enthusiasts can live the perfect experience during this groundbreaking event.
Contacts European Freeride Festival
Press Office: 
Agnese Facchini – [email protected]
mobile 0039 392 8889266 – office 0039 059 9783397
Foto Credits
Lorenzo Fizza Verdinelli
Eze Urrets
Melissa Iannace
Jill Meyer
Pia Schroeter
Livigno, the Italian 'Little Tibet'. A holiday paradise for people who know how to choose. Livigno is one of the Alps' most renowned tourism stations – THE VALTELLINA'S FLAGSHIP RESORT – and is set between the Stelvio National Park and the Swiss National Park. Over the decades the town has flawlessly preserved its environmental, natural and architectural characteristics. Way has been made for modernity but always in keeping with the local culture and traditions, and maintaining the surrounding areas as pristine as ever. This is why Livigno is paradise for anyone who LOVES HOLIDAYS CLOSE TO NATURE and wishes to spend time relaxing, breathing in fresh air and enjoying the mountain sunshine. All you need to feel great in Livigno is to take a look at the mountains that cradle the valley, and take in the impressive view of the mounts that roll gently from 3,000 to 1,800 meters. Livigno conveys PEACE AND SERENITY and is ideal for a winter or summer holiday taking strolls along foot and cycle paths or enjoying mountain biking and trekking, alpine skiing, snowboarding, telemark and nordic skiing. www.livigno.eu
European Freeride Festival is an event organised by Moon, the Italian communications and events agency specialized in outdoor and action sports, in collaboration with Livigno Touristic Promotion company.