During the annual prizegiving at Modena Skipass, the most important winter trade-fair in Italy, Livigno takes home the Best Italian Freeride Location 2014 and the Best Freeride Event with the Skieda! What does it mean? Livigno is the best Italian location for freeride!
So carpe diem, don't miss the chance to discover the most gorgeous heights and the finest powder of the Alps!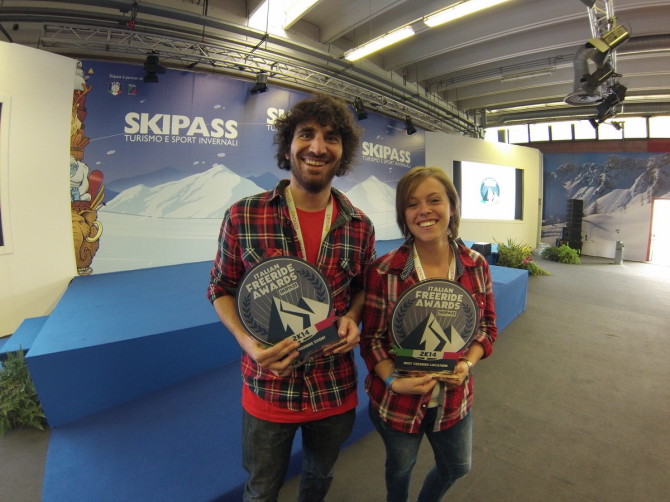 The Italian "Little Tibet". A holiday paradise for people who know how to choose.
Livigno is one of the Alps' most renowned tourism stations – THE VALTELLINA'S FLAGSHIP RESORT – and is set between the Stelvio National Park and the Swiss National Park. Over the decades the town has fl awlessly preserved its environmental, natural and architectural characteristics. Way has been made for modernity but always in keeping with the local culture and traditions, and maintaining the surrounding areas as pristine as ever. This is why Livigno is paradise for anyone who LOVES HOLIDAYS CLOSE TO NATURE and wishes to spend time relaxing, breathing in fresh air and enjoying the mountain sunshine. All you need to feel great in Livigno is to take a look at the mountains that cradle the valley, and take in the impressive view of the mounts that roll gently from 3,000 to 1,800 metres. Livigno conveys PEACE AND SERENITY and is ideal for a winter or summer holiday taking strolls along foot and cycle paths or enjoying mountain biking and trekking, alpine skiing, snowboarding, telemark and nordic skiing.
European Freeride Festival is an event open to everybody. Ski, Snowboard, Telemark and Ski mountaineering. Everybody will enjoy this unique event, from the beginner to the professional freerider.